2020 OPERATING ENVIRONMENT
2020 was an eventful year for Asian and global equities.
Sino-US trade war concerns took a backseat as almost all countries saw their economies battered by the destructive fallout of the Covid-19 pandemic. Initially, equity and bond markets across the world crashed, wiping out trillions of dollars in market capitalisation. The extreme volatility continued for several weeks as central banks moved in unison to inject liquidly into financial systems. This massive and concerted infusion of liquidity by central banks into global financial systems triggered what is now seen as a remarkable and powerful recovery in global equity and bond markets which ran from late-March to December 2020.
Our major regional business operations benefitted significantly from the massive uplift in retail and institutional trading volumes in the domestic, US and other global markets in sharp contrast to the negative GDP growth in almost all countries.
The global travel and hospitality industries were crushed by border closures and international trade was adversely affected by supply chain disruptions.
Singapore's economy was severely impacted and shrank by an estimated 5.8% in 2020.
To some extent, Hong Kong was able to rely on China as its hinterland benefitted from China's estimated 2.3% GDP growth for full-year 2020. Its equity market was buoyed by fund inflows from China stemming from a number of significant dual listings of Chinese companies with primary listings in the US.
Malaysia's 2020 GDP contracted by an estimated 5.5%, affected by stringent Movement Control Order lockdowns as it grappled to control the community spread of Covid-19. To counter the effect of such lockdowns, Bank Negara Malaysia adopted an aggressive easy monetary policy by reducing overnight interest rates to 1.75% p.a. from 3.00% p.a. previously.
Tourism-dependent Thailand saw 2020 GDP contract by an estimated 6.6%. Taking a cue from other central banks, Thailand also eased monetary policies aggressively to cushion the impact of Covid-19 on the economy.
Indonesia's 2020 GDP contracted the least among its Asean neighbours, falling by only an estimated 1.5% Commission income grew significantly across all our regional operations, with the exception of Indonesia which saw a small revenue decrease.
Our group's 2020 operating revenue grew by 57.6% to S$587.6m (2019: S$372.7m) while profit after tax grew by 132% to S$160.7m (2019: S$69.3m), reflecting our efficient operating leverage.
We are pleased with our regional business efforts. We continue to make good progress in our Hong Kong, Malaysia and Indonesia corporate advisory and structured finance businesses.
The DBS remisier business in Singapore acquired in 4Q2019 and the Malaysian wealth management business acquisition completed in 2Q2020 have been successfully integrated into our group and are contributing to our profitability.
We shall continue to explore sensible M&A opportunities to complement and build on value-added financial services.
DIVIDEND
We are maintaining our policy of paying out 50% of distributable profits in dividends. Our Board of Directors has recommended a first and final tax exempt (one-tier) dividend of 9.5 cents per share (2019: 4.2 cents per share).
As in the previous year, our shareholders can opt to receive their dividends in cash or in shares.
CURRENT YEAR PROSPECTS
As the global vaccine rollout gathers pace, we expect global economies to recover to pre-Covid-19 levels reasonably quickly.
We also expect the strong trading momentum seen in 2020 to continue into 2021, driven by continued government-led stimulus in many major economies, Covid-19 recovery news and strengthening GDP growth numbers. However, we may see market volatility trend up in 2021 on expectations of rising interest rates and inflationary pressures. Under such conditions, we believe that our deep primary research focus will differentiate us from "low-touch" self-directed service providers.
We therefore remain positive on our business prospects in 2021.
COMMUNITY SERVICE
In 2020, we commemorated our 50th year in the financial services industry. While celebrating this significant milestone, we also took time to reflect on those who are less fortunate in our community. As part of our 50th anniversary commemoration, we donated over S$1,000,000 to various community projects such as ST Pocket Money Fund, charities such as Willing Hearts, and community hospitals such as Thye Hua Kwan and Ren Ci.
APPRECIATION
Two of our long-serving Senior Executive Directors have taken retirement as part of our management renewal process.
Mr Tan Chek Teck, who had served as our Senior Executive Director–Operations, retired on 31 December 2020.
Mr Esmond Choo, Senior Executive Director & EXCO Member will relinquish his executive responsibilities with effect from 31 March 2021 and will remain on our Board as a Non-Executive Non-Independent Director until his term expires.
I wish to express my appreciation to both Mr Tan and Mr Choo for their valuable contributions to the group.
I would also like to thank our shareholders and stakeholders for their support, trust and faith in my management team and we pledge to continue to serve you to the best of our abilities.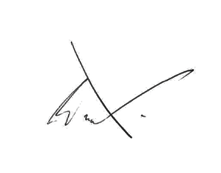 WEE EE CHAO
Chairman and Managing Director